Below you will find the repeaters currently on the network, grouped in alphabetical order by state. Listed with each repeater are the talkgroups that are available on that repeater.
PLEASE NOTE:  While each repeater will always have the system wide PRN talkgroup, the available talkgroups on time slot 1 vary depending on what the repeater owner requests.
Mobile Radio Coverage Maps
The coverage map for each repeater is set up using an omni-directional radiation pattern. Not all of the repeater sites are omni-directional, so the coverage may vary. Of course, these maps do not guarantee coverage so feel free to test the coverage and let us know where it does and does not work.
Clicking a map will open a larger version in a new window.
Ahoskie, NC
444.3375 +
Color Code 1
Talkgroups Available on Time Slot 1
Local — 27500
PRN Chat 1 — 27501
PRN Chat 2 — 27502
DMRX TAC 310 — 310
DMRX TAC 1 — 8951
DMRX BrandMeister — 3100
Echotest Server — 9998
Talkgroups Available on Time Slot 2
PRN — 2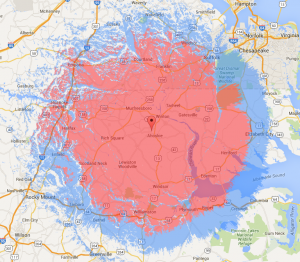 Boone, NC  (Rich Mountain)
443.0375 +
Color Code 1
Talkgroups Available on Time Slot 1
Local — 27500
PRN Chat 1 — 27501
PRN Chat 2 — 27502
DMRX TAC 310 — 310
DMRX TAC 1 — 8951
DMRX BrandMeister — 3100
Echotest Server — 9998
Talkgroups Available on Time Slot 2
PRN — 2
Boone, NC  (Sugar Mountain)
442.0875 +
Color Code 1
Talkgroups Available on Time Slot 1
Local — 27500
PRN Chat 1 — 27501
PRN Chat 2 — 27502
DMRX TAC 310 — 310
DMRX TAC 1 — 8951
DMRX BrandMeister — 3100
Echotest Server — 9998
Talkgroups Available on Time Slot 2
PRN — 2
Cary, NC
443.7875 +
Color Code 1
Talkgroups Available on Time Slot 1
Local — 27500
PRN Chat 1 — 27501
PRN Chat 2 — 27502
DMRX TAC 310 — 310
DMRX TAC 1 — 8951
DMRX BrandMeister — 3100
Echotest Server — 9998
Talkgroups Available on Time Slot 2
PRN — 2
Charlotte, NC
442.4125 +
Color Code 1
Talkgroups Available on Time Slot 1
Local — 27500
PRN Chat 1 — 27501
PRN Chat 2 — 27502
DMRX TAC 310 — 310
DMRX TAC 1 — 8951
DMRX BrandMeister — 3100
Echotest Server — 9998
Talkgroups Available on Time Slot 2
PRN — 2
Charlotte, NC (900 MHz Repeater) (Currently off the air)
927.0125 -25 MHz
Color Code 1
Talkgroups Available on Time Slot 1
Local — 27500
PRN Chat 1 — 27501
PRN Chat 2 — 27502
DMRX TAC 310 — 310
DMRX TAC 1 — 8951
DMRX BrandMeister — 3100
Echotest Server — 9998
Talkgroups Available on Time Slot 2
PRN — 2
Engelhard, NC 
442.4625 +
Color Code 1
Talkgroups Available on Time Slot 1
Local — 27500
PRN Chat 1 — 27501
PRN Chat 2 — 27502
DMRX TAC 310 — 310
DMRX TAC 1 — 8951
DMRX BrandMeister — 3100
Echotest Server — 9998
Talkgroups Available on Time Slot 2
PRN — 2
Gastonia, NC 
443.9125 +
Color Code 1
Talkgroups Available on Time Slot 1
Local — 27500
PRN Chat 1 — 27501
PRN Chat 2 — 27502
DMRX TAC 310 — 310
DMRX TAC 1 — 8951
DMRX BrandMeister — 3100
Echotest Server — 9998
Talkgroups Available on Time Slot 2
PRN — 2
Goldsboro, NC
442.3625 +
Color Code 1
Talkgroups Available on Time Slot 1
Local — 27500
PRN Chat 1 — 27501
PRN Chat 2 — 27502
DMRX TAC 310 — 310
DMRX TAC 1 — 8951
DMRX BrandMeister — 3100
Echotest Server — 9998
Talkgroups Available on Time Slot 2
PRN — 2
Greenville, NC
444.800 +
Color Code 1
Talkgroups Available on Time Slot 1
Local — 27500
PRN Chat 1 — 27501
PRN Chat 2 — 27502
DMRX TAC 310 — 310
DMRX TAC 1 — 8951
DMRX BrandMeister — 3100
Echotest Server — 9998
Talkgroups Available on Time Slot 2
PRN — 2
Hertford, NC 
442.1625 +
Color Code 1
Talkgroups Available on Time Slot 1
Local — 27500
PRN Chat 1 — 27501
PRN Chat 2 — 27502
DMRX TAC 310 — 310
DMRX TAC 1 — 8951
DMRX BrandMeister — 3100
Echotest Server — 9998
Talkgroups Available on Time Slot 2
PRN — 2
Hillsborough, NC
443.1375+
Color Code 1
Talkgroups Available on Time Slot 1
Local — 27500
PRN Chat 1 — 27501
PRN Chat 2 — 27502
DMRX TAC 310 — 310
DMRX TAC 1 — 8951
DMRX BrandMeister — 3100
Echotest Server — 9998
Talkgroups Available on Time Slot 2
PRN — 2
Jacksonville, NC
441.8375 +
Color Code 1
Talkgroups Available on Time Slot 1
Local — 27500
PRN Chat 1 — 27501
PRN Chat 2 — 27502
DMRX TAC 310 — 310
DMRX TAC 1 — 8951
DMRX BrandMeister — 3100
Echotest Server — 9998
Talkgroups Available on Time Slot 2
PRN — 2
King, NC (Sauratown Mountain)
442.6375 +
Color Code 1
Talkgroups Available on Time Slot 1
Local — 27500
PRN Chat 1 — 27501
PRN Chat 2 — 27502
DMRX TAC 310 — 310
DMRX TAC 1 — 8951
DMRX BrandMeister — 3100
Echotest Server — 9998
Talkgroups Available on Time Slot 2
PRN — 2
Lenoir, NC
443.1875 +
Color Code 1
Talkgroups Available on Time Slot 1
Local — 27500
PRN Chat 1 — 27501
PRN Chat 2 — 27502
DMRX TAC 310 — 310
DMRX TAC 1 — 8951
DMRX BrandMeister — 3100
Echotest Server — 9998
Talkgroups Available on Time Slot 2
PRN — 2
Mamie, NC
442.850 +
Color Code 1
Talkgroups Available on Time Slot 1
Local — 27500
PRN Chat 1 — 27501
PRN Chat 2 — 27502
DMRX TAC 310 — 310
DMRX TAC 1 — 8951
DMRX BrandMeister — 3100
Echotest Server — 9998
Talkgroups Available on Time Slot 2
PRN — 2
Morehead City, NC
444.9750 +
Color Code 1
Talkgroups Available on Time Slot 1
Local — 27500
PRN Chat 1 — 27501
PRN Chat 2 — 27502
DMRX TAC 310 — 310
DMRX TAC 1 — 8951
DMRX BrandMeister — 3100
Echotest Server — 9998
Talkgroups Available on Time Slot 2
PRN — 2
Nags Head, NC
444.9875 +
Color Code 1
Talkgroups Available on Time Slot 1
Local — 27500
PRN Chat 1 — 27501
PRN Chat 2 — 27502
DMRX TAC 310 — 310
DMRX TAC 1 — 8951
DMRX BrandMeister — 3100
Echotest Server — 9998
Talkgroups Available on Time Slot 2
PRN — 2
Nashville, NC
442.6125 +
Color Code 1
Talkgroups Available on Time Slot 1
Local — 27500
PRN Chat 1 — 27501
PRN Chat 2 — 27502
DMRX TAC 310 — 310
DMRX TAC 1 — 8951
DMRX BrandMeister — 3100
Echotest Server — 9998
Talkgroups Available on Time Slot 2
PRN — 2
Raleigh, NC (Currently not connected)
443.3375 +
Color Code 1
Talkgroups Available on Time Slot 1
Local — 27500
PRN Chat 1 — 27501
PRN Chat 2 — 27502
DMRX TAC 310 — 310
DMRX TAC 1 — 8951
DMRX BrandMeister — 3100
Echotest Server — 9998
Talkgroups Available on Time Slot 2
PRN — 2
Richlands, NC
443.975+
Color Code 1
Talkgroups Available on Time Slot 1
Local — 27500
PRN Chat 1 — 27501
PRN Chat 2 — 27502
DMRX TAC 310 — 310
DMRX TAC 1 — 8951
DMRX BrandMeister — 3100
Echotest Server — 9998
Talkgroups Available on Time Slot 2
PRN — 2
Sanford, NC
442.3375 +
Color Code 1
Talkgroups Available on Time Slot 1
Local — 27500
PRN Chat 1 — 27501
PRN Chat 2 — 27502
DMRX TAC 310 — 310
DMRX TAC 1 — 8951
DMRX BrandMeister — 3100
Echotest Server — 9998
Talkgroups Available on Time Slot 2
PRN — 2
Spruce Pine, NC
443.3875 +
Color Code 1
Talkgroups Available on Time Slot 1
Local — 27500
PRN Chat 1 — 27501
PRN Chat 2 — 27502
DMRX TAC 310 — 310
DMRX TAC 1 — 8951
DMRX BrandMeister — 3100
Echotest Server — 9998
Talkgroups Available on Time Slot 2
PRN — 2
Southern Pines, NC
443.7625 +
Color Code 1
Talkgroups Available on Time Slot 1
Local — 27500
PRN Chat 1 — 27501
PRN Chat 2 — 27502
DMRX TAC 310 — 310
DMRX TAC 1 — 8951
DMRX BrandMeister — 3100
Echotest Server — 9998
Talkgroups Available on Time Slot 2
PRN — 2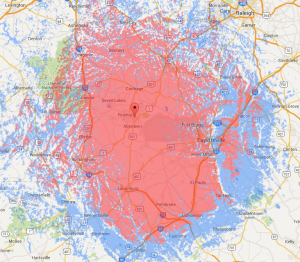 click map for larger image
West Jefferson, NC
444.7375 +
Color Code 1
Talkgroups Available on Time Slot 1
Local — 27500
PRN Chat 1 — 27501
PRN Chat 2 — 27502
DMRX TAC 310 — 310
DMRX TAC 1 — 8951
DMRX BrandMeister — 3100
Echotest Server — 9998
Talkgroups Available on Time Slot 2
PRN — 2
Wilmington, NC
444.2375 +
Color Code 1
Talkgroups Available on Time Slot 1
Local — 27500
PRN Chat 1 — 27501
PRN Chat 2 — 27502
DMRX TAC 310 — 310
DMRX TAC 1 — 8951
DMRX BrandMeister — 3100
Echotest Server — 9998
Talkgroups Available on Time Slot 2
PRN — 2
Wingate, NC (Currently not connected)
444.3875 +
Color Code 1
Talkgroups Available on Time Slot 1
Local — 27500
PRN Chat 1 — 27501
PRN Chat 2 — 27502
DMRX TAC 310 — 310
DMRX TAC 1 — 8951
DMRX BrandMeister — 3100
Echotest Server — 9998
Talkgroups Available on Time Slot 2
PRN — 2
Beech Island, SC
Talkgroups Available on Time Slot 1
Local — 27500
PRN Chat 1 — 27501
PRN Chat 2 — 27502
DMRX TAC 310 — 310
DMRX TAC 1 — 8951
DMRX BrandMeister — 3100
Echotest Server — 9998
Talkgroups Available on Time Slot 2
PRN — 2
Charleston, SC (Downtown)
443.0375 +
Color Code 1
Talkgroups Available on Time Slot 1
Local — 27500
PRN Chat 1 — 27501
PRN Chat 2 — 27502
DMRX TAC 310 — 310
DMRX TAC 1 — 8951
DMRX BrandMeister — 3100
Echotest Server — 9998
Talkgroups Available on Time Slot 2
PRN — 2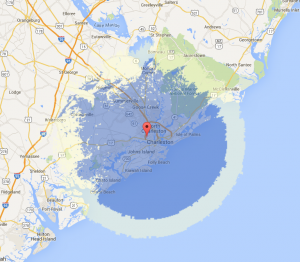 Myrtle Beach, SC
441.9125 +
Color Code 1
Talkgroups Available on Time Slot 1
Local — 27500
PRN Chat 1 — 27501
PRN Chat 2 — 27502
DMRX TAC 310 — 310
DMRX TAC 1 — 8951
DMRX BrandMeister — 3100
Echotest Server — 9998
Talkgroups Available on Time Slot 2
PRN — 2
Rock Hill, SC
Talkgroups Available on Time Slot 1
Local — 27500
PRN Chat 1 — 27501
PRN Chat 2 — 27502
DMRX TAC 310 — 310
DMRX TAC 1 — 8951
DMRX BrandMeister — 3100
Echotest Server — 9998
Talkgroups Available on Time Slot 2
PRN — 2
Spartanburg, SC
Talkgroups Available on Time Slot 1
Local — 27500
PRN Chat 1 — 27501
PRN Chat 2 — 27502
DMRX TAC 310 — 310
DMRX TAC 1 — 8951
DMRX BrandMeister — 3100
Echotest Server — 9998
Talkgroups Available on Time Slot 2
PRN — 2
Sumter, SC
442.3125 +
Color Code 1
Talkgroups Available on Time Slot 1
Local — 27500
PRN Chat 1 — 27501
PRN Chat 2 — 27502
DMRX TAC 310 — 310
DMRX TAC 1 — 8951
DMRX BrandMeister — 3100
Echotest Server — 9998
Talkgroups Available on Time Slot 2
PRN — 2
Walhalla, SC
442.5375 +
Color Code 1
Talkgroups Available on Time Slot 1
Local — 27500
PRN Chat 1 — 27501
PRN Chat 2 — 27502
DMRX TAC 310 — 310
DMRX TAC 1 — 8951
DMRX BrandMeister — 3100
Echotest Server — 9998
Talkgroups Available on Time Slot 2
PRN — 2
Chesapeake, VA
442.5875 +
Color Code 1
Talkgroups Available on Time Slot 1
Local — 27500
PRN Chat 1 — 27501
PRN Chat 2 — 27502
DMRX TAC 310 — 310
DMRX TAC 1 — 8951
DMRX BrandMeister — 3100
Echotest Server — 9998
Talkgroups Available on Time Slot 2
PRN — 2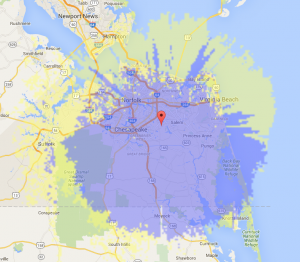 Fancy Gap, VA
443.9375 +
Color Code 1
Talkgroups Available on Time Slot 1
Local — 27500
PRN Chat 1 — 27501
PRN Chat 2 — 27502
DMRX TAC 310 — 310
DMRX TAC 1 — 8951
DMRX BrandMeister — 3100
Echotest Server — 9998
Talkgroups Available on Time Slot 2
PRN — 2
Roanoke, VA (Poor Mountain)
Talkgroups Available on Time Slot 1
Local — 27500
PRN Chat 1 — 27501
PRN Chat 2 — 27502
DMRX TAC 310 — 310
DMRX TAC 1 — 8951
DMRX BrandMeister — 3100
Echotest Server — 9998
Talkgroups Available on Time Slot 2
PRN — 2
South Hill, VA
444.7875 +
Color Code 1
Talkgroups Available on Time Slot 1
Local — 27500
PRN Chat 1 — 27501
PRN Chat 2 — 27502
DMRX TAC 310 — 310
DMRX TAC 1 — 8951
DMRX BrandMeister — 3100
Echotest Server — 9998
Talkgroups Available on Time Slot 2
PRN — 2
Wytheville, VA
443.2625 +
Color Code 1
Talkgroups Available on Time Slot 1
Local — 27500
PRN Chat 1 — 27501
PRN Chat 2 — 27502
DMRX TAC 310 — 310
DMRX TAC 1 — 8951
DMRX BrandMeister — 3100
Echotest Server — 9998
Talkgroups Available on Time Slot 2
PRN — 2